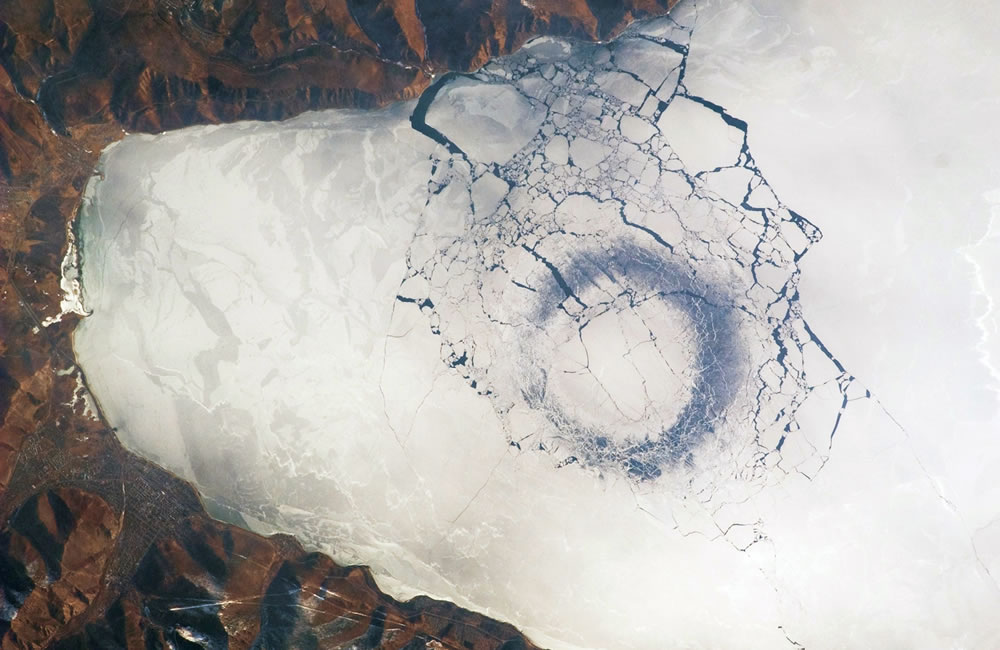 Vortex Type: UFO
Lake Baikal is a rift lake in Russia, located in southern Siberia, between Irkutsk Oblast to the northwest and the Buryat Republic to the southeast.
Lake Baikal is the largest freshwater lake by volume in the world, containing roughly 20% of the world's unfrozen surface fresh water. With 23,615.39 km3 (5,670 cu mi) of fresh water, it contains more water than the North American Great Lakes combined. With a maximum depth of 1,642 m (5,387 ft), Baikal is the world's deepest lake. It is considered among the world's clearest lakes and is considered the world's oldest lake — at 25 million years. - Wikipedia
There are many reports of UFOs, strange looking creatures some call aliens or monsters.
Resources
Baikal: The oldest and deepest freshwater lake in the world
Who is making Lake Baikal's mysterious ice circles?
The Deep Mysteries of the World's Deepest Lake
Columns of fire underneath ice of Lake Baikal: Mystery solved
The strange Lake Baikal Mystery video
BAIKAL LAKE HUMANOIDS: (RUSSIA)
Lake Baikal – the 25 million year old lake and its mysterious UFO encounters
Mysteries of lake Baikal: Baikal UFO
Aliens and UFOs at world's deepest lake
Russian UFO hunters look to the skies above Lake Baikal video
IT CAME FROM SPACE: Stunning footage of green UFO over Siberia leaves experts at odds
Parrot Fossils Found at Siberia's Mysterious Lake Baikal
Lake Baikal: Russia Reveals UFO Encounters
Body of dead alien found in Siberia