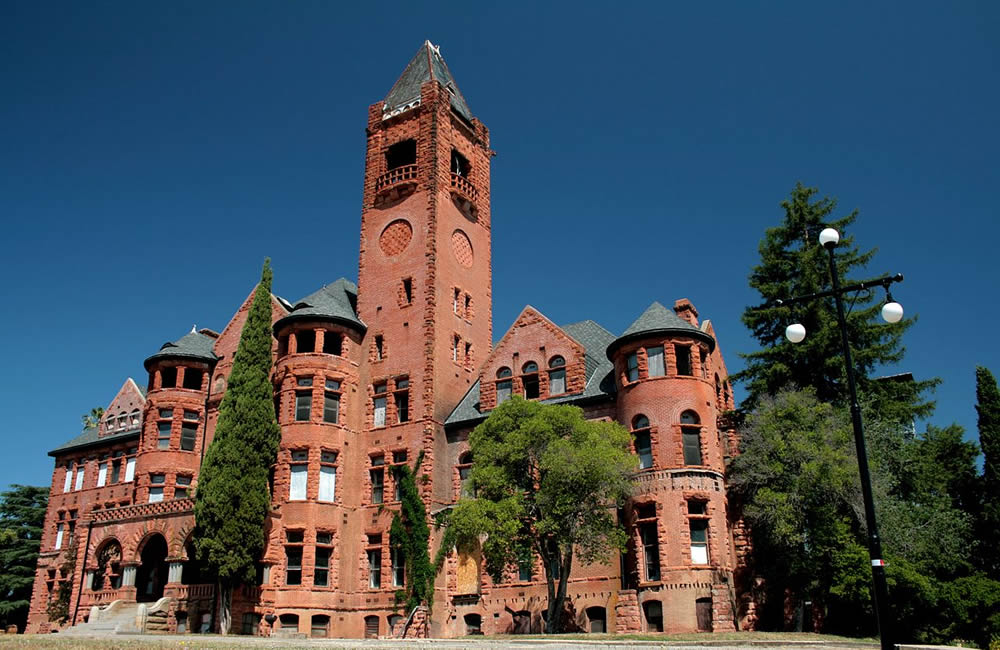 Vortex Type: Paranormal
The Preston School of Industry, also known as Preston Castle, was formerly one of the oldest and best-known reform schools in the United States. It is located in Ione, California, in Amador County.
The institution was opened in June 1894 when seven wards (minors under the guardianship of the state, but not necessarily juvenile offenders), were transferred there from San Quentin State Prison. The original building, known colloquially as "Preston Castle" (or simply "The Castle"), is the most significant example of Romanesque Revival architecture in the Mother Lode.
It was vacated in 1960, shortly after new buildings had been constructed to replace it. The abandoned building has since been named a California Historical Landmark (#867) and is listed on the National Register of Historic Places. In 1999, the institution's official name was changed to the Preston Youth Correctional Facility. The California Department of Corrections and Rehabilitation announced on October 21, 2010, that the Preston Youth Correctional Facility was to close. - Wikipedia
Resources
Ione's Preston Castle opens up about its harsh, haunting past
The Preston Castle: a tragic blend of mystery, history and horror
Watch a recap of the Ghost Adventures crew's investigation of Preston Castle, an old reformatory.
Who Was Anna Corbin? One Of The Stories Behind The Preston School of Industry
California Ghost Chasers investigation of Preston Castle
Preston Castle - Paranormal Investigation Ghost Girls
CSI California Spook Investigators goes ghost hunting in the Preston Castle
S.P.I.R.I.T's Preston Castle Investigation
CGC first time using a robot named Seeker 1 to explore and record paranormal evidence at Preston Castle Ione California
Preston Castle investigation March 30th, 2015
After the Asylum: Preston Castle
EVP PRESTON CASTLE Basement Kitchen
Preston Castle - Kitchen Hallway EVP
Banshee Spirit Box Session at Preston Castle