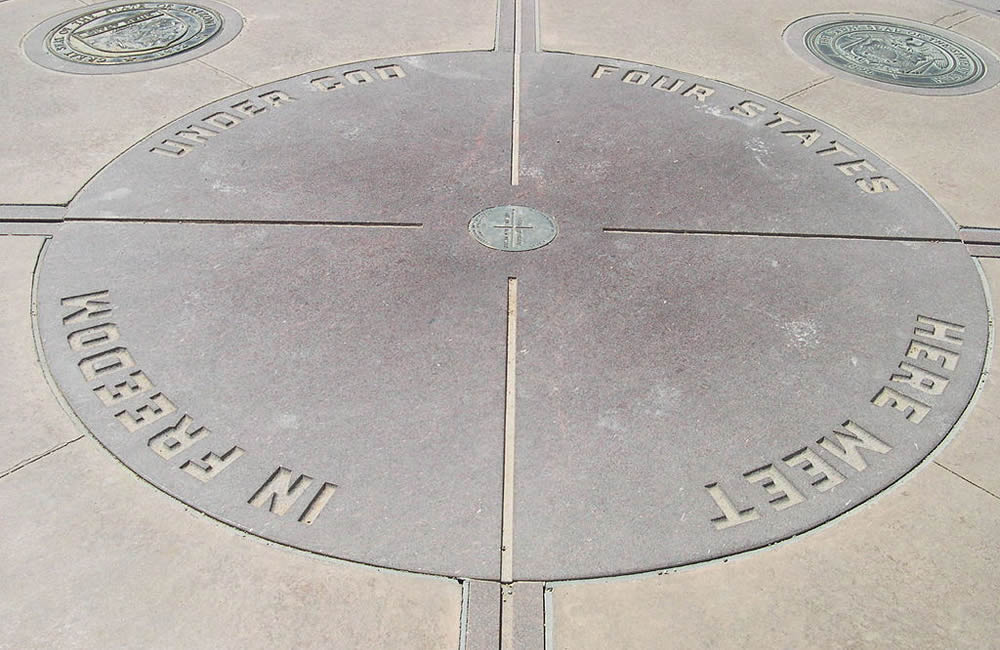 The Four Corners Monument marks the spot in the Southwestern United States where the states of Arizona, Colorado, New Mexico, and Utah meet. It is the only point in the United States shared by four states, leading to this area's being called the Four Corners region.
The monument also marks the boundary between two semi-autonomous Native American governments, the Navajo Nation, which maintains the monument as a tourist attraction, and the Ute Mountain Ute Tribe Reservation.
The origins of the state boundaries marked by the monument occurred just prior to, and during the American Civil War, when the United States Congress acted to form governments in the area to combat the spread of slavery to the region. - wikipedia
Four Corners Vortex Links and Articles
Thomas Banacyca Talks about the Hopi Prophecy
Healing Energies of New Mexico
Four Corners Vortex to open 11 11 11
Four Corners: Spiritual Center of the Continent
The Hopi Medicine Wheel Prophecy
4 Corners is region of beauty, mystery and UFO reports
Crypto activity in the four corners area
What's Causing This Weird Desert "Hot Spot" NASA Spotted From Space?